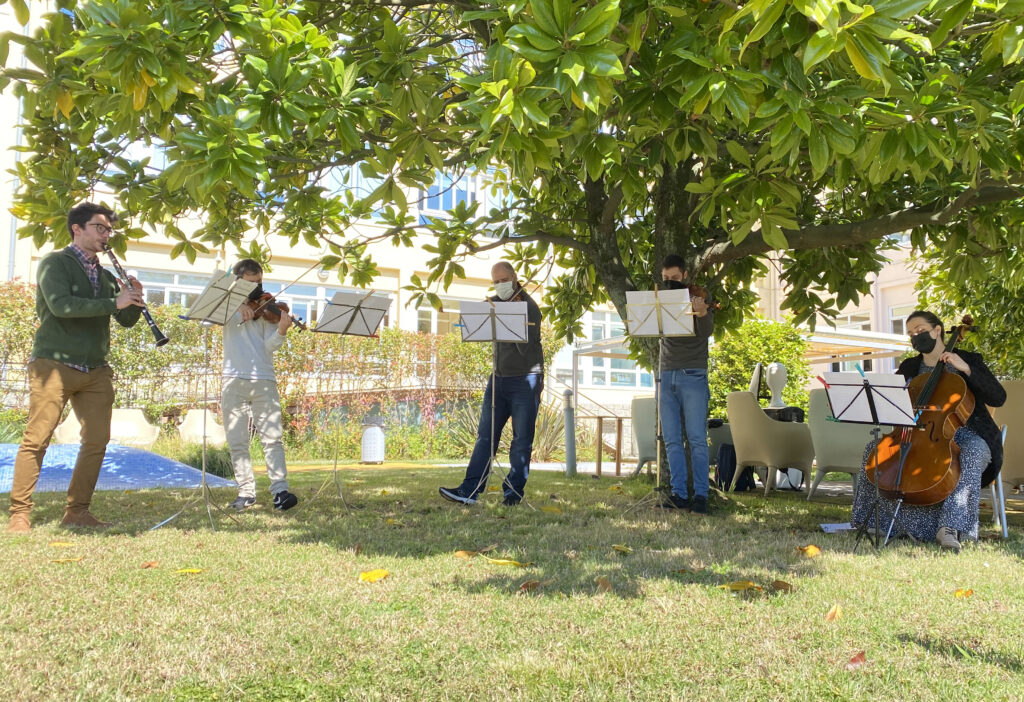 Last Monday, May 3rd, users of the Day Center and residents enjoyed a surprise concert by the Orquesta de Cámara Galega as a culmination of the activities organized for the celebration of Mother's Day.
The concert took place in the gardens of our facilities. "A perfect morning; sun, warmth, fresh air and music, what more could you ask for" commented the user C.F.
From this little corner we would like to thank the DeMusicaDe Association for their collaboration and we invite them to come back soon.