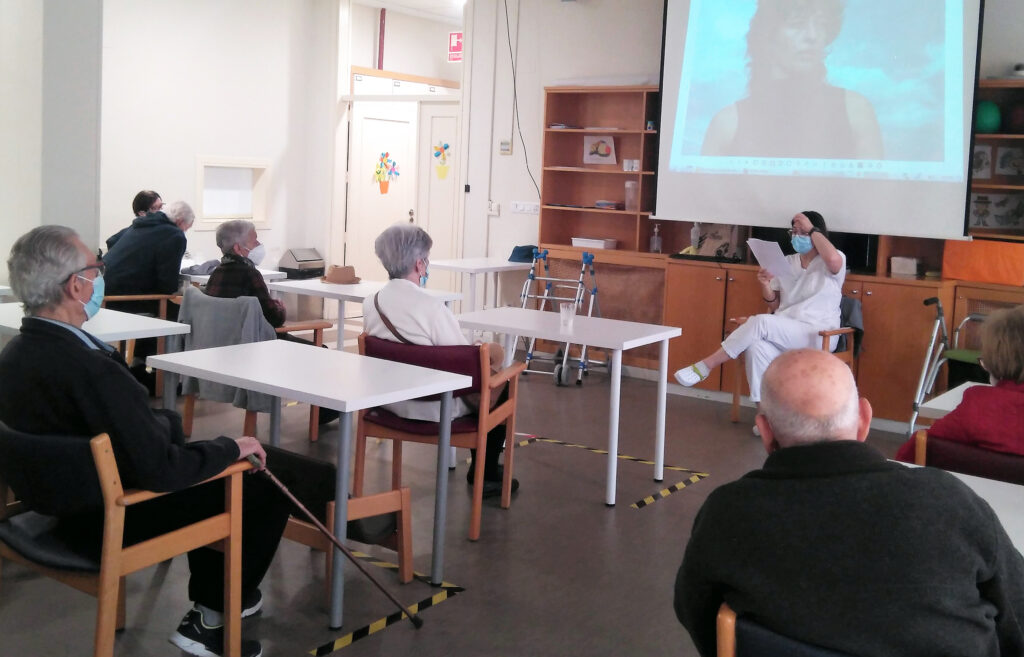 May 17th is a very special day in Galicia: the Day of Galician Letters, a tribute to its literature, language, and culture.
This year, it was dedicated to the writer Xela Arias, the fifth woman to whom this day has been dedicated since its celebration began in 1963. A writer, poet and Spanish translator in several languages as well as editor and teacher of Galician, Arias (Sarria, 1962-Vigo, 2003) joins the short list of Rosalía de Castro, Francisca Herrera Garrido, María Mariño and María Victoria Moreno.
In the Gerontological Complex "La Milagrosa" we did not want to forget this celebration and organized various activities that allowed users and residents to delve and reflect on the figure of the honoree.